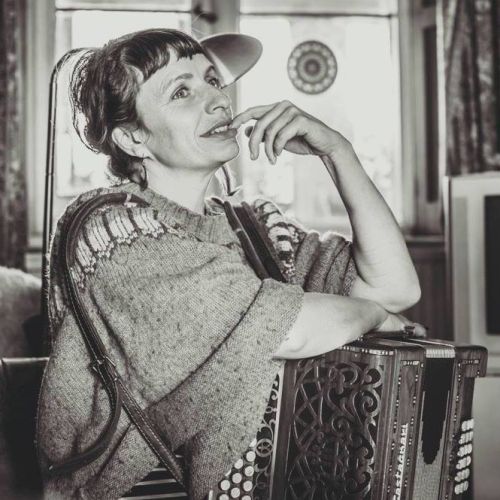 Jo White

Inspiriert von bretonischer Musik und den Tanzböden in St. Chartier macht Jo seit fast 20 Jahren Tanzmusik. Sie spielte bei red dog green dog und in letzter Zeit mit Fell Trio.

Jo ist auch "hospital musician" und nutzt das Musizieren, um Babies, Kinder und ältere Menschen zu unterstützen, die lange im Krankenhaus liegen müssen. Hierzu mehr unter
www.wishingwellmusic.org.uk


Ensemblekurs
Workshopsprache: Englisch


My real interest in music-making is the way that it connects us.
The bands I love listening to or playing with all have one thing in common - the Musicians absolutely groove together to the point where they become like a single organism.

We'll be using our time together to explore how to make that happen (for me it a lot to do with trust, rapport and deep listening!) using simple tunes to explore ideas and create arrangements to fill a dance floor.

We will learn the tunes by ear or by written music - which ever You prefer.